Affiliate marketing is becoming more and more popular outside the IT community, and a lot of "young blood" is entering the industry. Many people begin their journey in affiliate marketing by promoting push notifications and other formats offered by ad networks. However, even when working with such simple formats, several popular questions remain unanswered.
The MyBid has come up with a set of questions that commonly tend to puzzle affiliates, and today we will address them to an experienced affiliate, Phil, the head of the LeadHunters team in a short interview format.
Hello! Please tell us a little bit about yourself and how you got into affiliate marketing.
Hi, in short, I have been involved in affiliate marketing since 2014. Initially, I was engaged in SEO and operating content websites for the Eastern European market. Later on, I transitioned to promoting affiliate offers using push notifications, Native Ads, and Facebook. In 2019, I formed my small team and expanded our operations. At that time, we were buying 50% of our traffic from ad networks.
You have been working in a team for a long time. Do you think solo affiliates can drive large volumes of traffic from ad networks today?
If you have experience working with different traffic sources and have an understanding of the current approaches to ad creatives, then I think it's entirely possible to work solo today. This is mostly with push ad formats like push notifications today. Misha Entropia is a real example of an affiliate marketer who successfully works solo.
However, it's still worthwhile to join a team. This will help you mostly during the periods when you are running campaigns with large volumes of traffic and your scaling budgets for starting to run out. This is more of a story about scaling.
Which verticals would you recommend people start testing based on the ad formats provided on ad networks?
Since these formats have been tested over time and with hundreds of thousands of dollars in budgets, you can test almost any vertical that is allowed by the rules of the ad network. Since there are no bans here, unlike other traffic sources, you can start with mainstream and adult dating and Nutra on Tier-2, and Tier-3 geos.
If you receive positive results with these verticals, you should not waste time running to test more complex and expensive verticals, such as gambling and cryptocurrencies. It is better to focus and scale those campaigns in the verticals that are already bringing you a positive ROI.
What is the minimum budget that is required to start testing the advertising formats presented in MyBid?
The main points to consider in this matter are played by the vertical and the geo with which the affiliate plans to work on. Taking into account the fact that MyBid is a fully-managed network, in which a personal manager helps affiliates solve most of the routine tasks. Then I think that with a starting budget of $150-300. With this amount, you can not only test the geo and offer well but also become profitable in the first few advertising campaigns without being distracted by bans.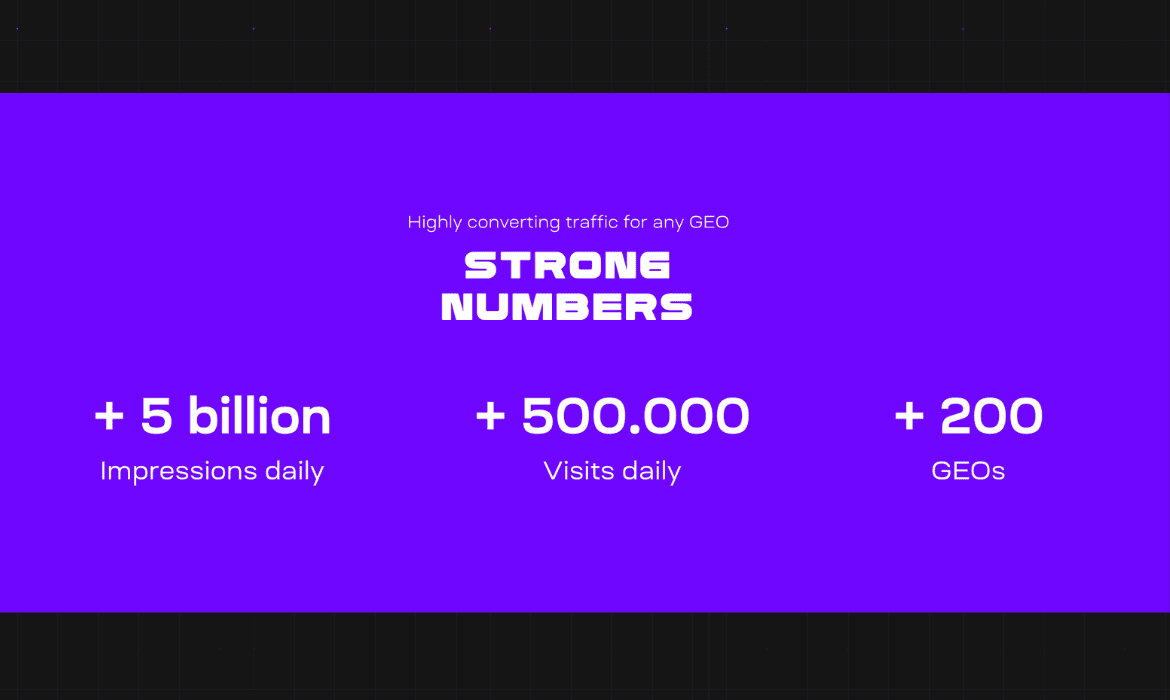 Imagine that you are selecting a new offer for a campaign that you intend to run with push notifications. What methods do you consider the most effective for selecting an offer that will convert well?
I would single out three simple ways:
Search for fresh creatives in a spy tool that have been used for more than 3 days. After getting a bunch of them, you can go to the landing page, where the offer will be shown;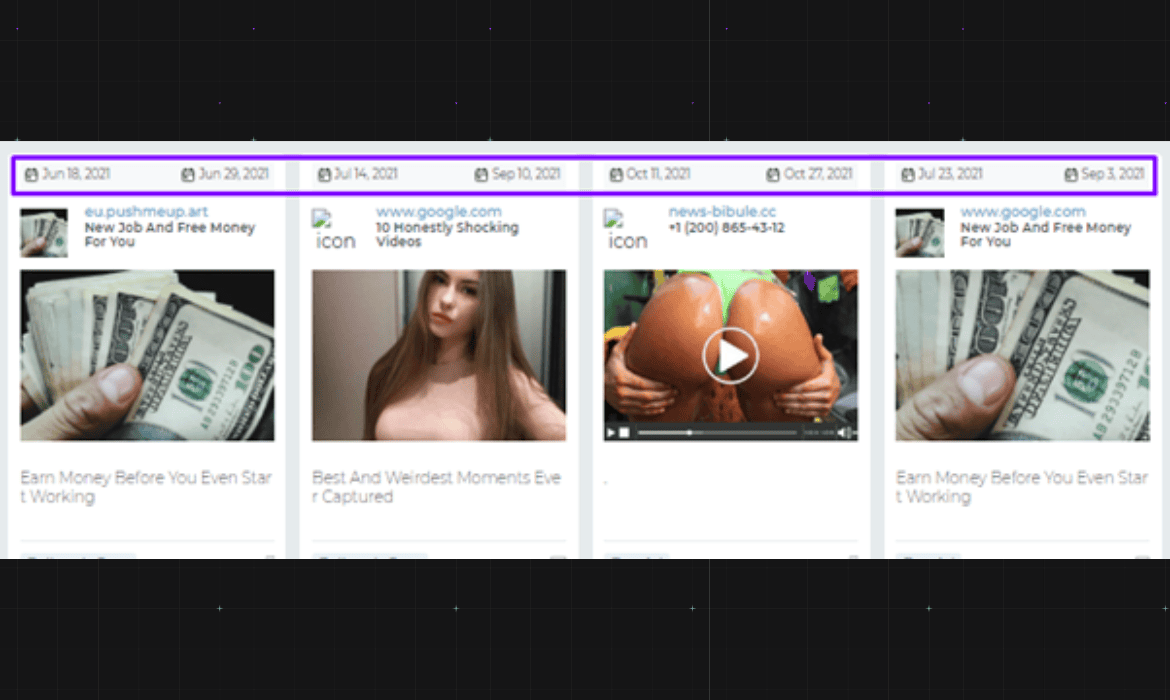 Get access to the TOP offers in your affiliate network, through your personal account's dashboard, or request information from the manager;
Networking with representatives of affiliate networks, traffic sources, and also other affiliates at affiliate marketing events.
For several years now, affiliates have been working with mobile applications that act as cloakers. Do you think that sending push notifications traffic to PWA apps is still relevant in 2023? Do you use this tool in your work?
It is relevant now, and it will be relevant later. In our team, I was one of the first members to start testing PWA + ad networks. When working with classic push notifications and the InPage format, PWAs help to retain the user and increase their loyalty to the offer, since applications have long become hangout places for ordinary users of mobile devices.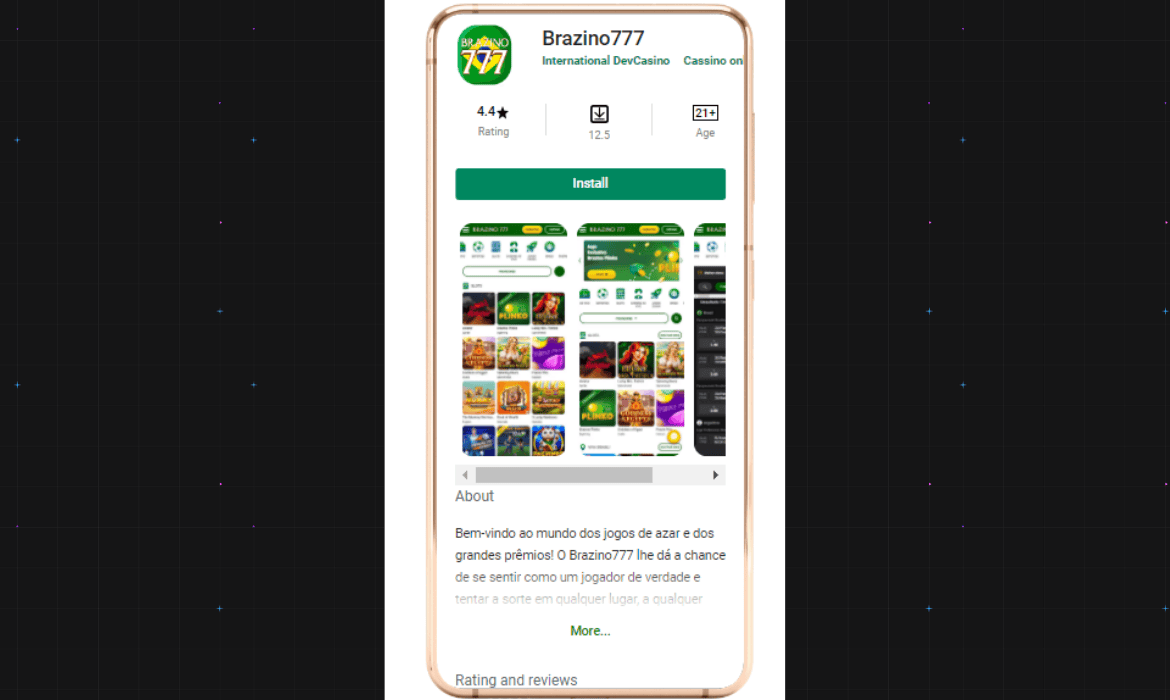 In addition, if the user has downloaded and installed the application but has not completed the target action, it can be boosted by sending more push notifications.
Where do you get ad creatives to work with the different traffic formats from ad networks? Can a beginner make them on their own without having graphics design skills?
The advantage of working with traffic from advertising networks is that the simpler and clearer the ad creative, the more likely it is that the visitor will perform the targeted action. The approaches that are usually used in Facebook and Google do not work here.
Since all creatives in push notifications are static, they can even be downloaded from social networks. This is exactly what we usually do when we look up creatives for dating offers. But when we promote adult offers, we limit ourselves to screenshots of the most explicit scenes from adult films.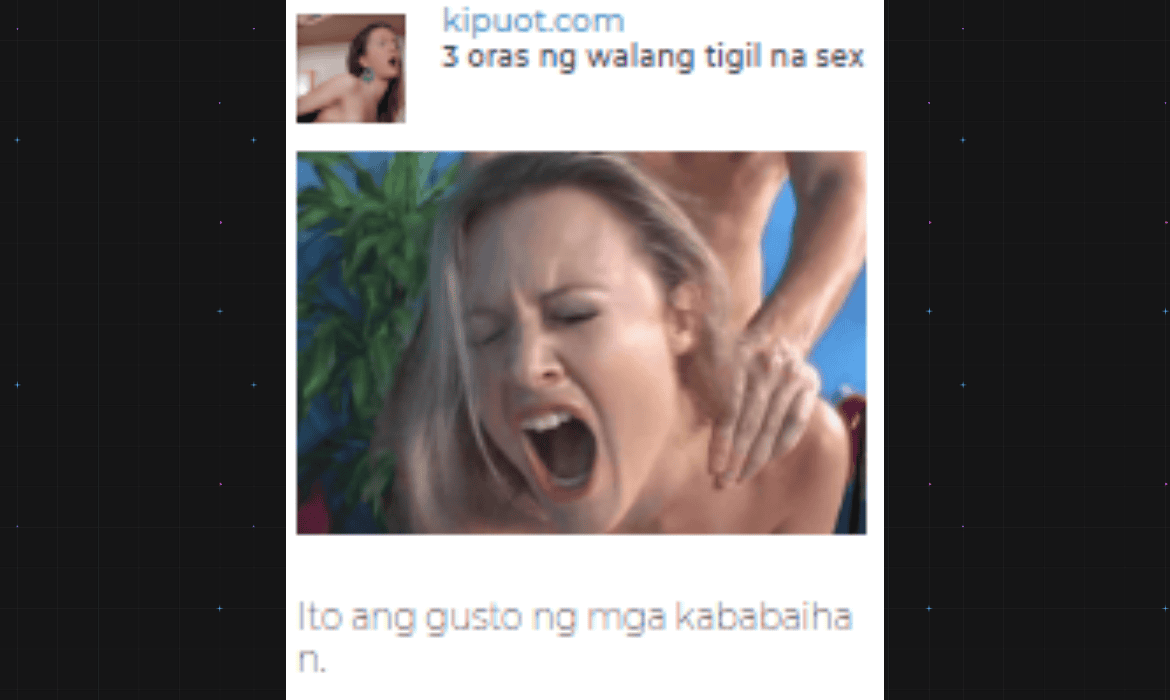 If we are talking about gambling or crypto verticals, we usually order creatives from designers or ask for help from a personal manager in MyBid. The main thing is that the image should look as real as possible. Stock photos rarely bring in good conversions and CTRs.
What is your process for preparing ad creatives that can convert on the ad network?
For starters, I would recommend using a spy tool and seeing the creatives and landing pages that the competitors are using. Moreover, 95% of all advertising networks do not bother to protect the creatives of their affiliates. It is not worth copying even the most popular creatives, it is better to do something similar yourself. The conversion will be much higher.
If we are talking about the push and InPage push formats, it is worth paying more attention to the icon, text title, and message body instead of the main icon, especially on mobile devices. In almost any niche, icons with an imitation of an incoming unread message convert perfectly.
Also, before launching the advertising campaign, do not be too lazy to at least study the features of the geo, you are targeting, its local traditions, superstitions, payment systems, etc. For example, when working with gambling and betting verticals in Brazil, the hot pepper emoji in the title and the rabbit paw on the icon increase the CR by an average of 15-20% in almost all ads.
And how often does your team change creatives in an ad campaign when you are running native and push traffic?
A lot depends on the geo and the amount of traffic that you are dealing with. But on average, it happens every 2-3 days. Creatives tend to burn out quickly in advertising networks, resulting in a similar level of frustration as experiencing bans on platforms like Facebook and Google.
Many affiliates know from experience that some ad networks have a lot of sites whose owners use bot traffic to earn more money. How do you deal with bot traffic from ad networks?
Previously, with the team, we devoted a lot of time to this situation. Afterward, we concluded that it is easier to find 4-5 networks in which the percentage of bots will be low and work with those. We cannot avoid the bots.
By the way, for more than a year, the MyBid fully-managed network has been the favorite on our list regarding traffic quality. This was mostly felt in the spring of 2023 when so many new high-quality sites with a Tier-1 adult audience were added to the network. Since the auction was not so overheated and the rates were low, the ROI in the niches of antiviruses, dating, and adults significantly increased over the month.
Returning to the issue of dealing with bots, I can say that you need to select proven ad networks by testing or by basing them on reviews from other affiliates. Also use a tracker to identify bot sites, which you later on simply add to the blacklist. Otherwise, it is difficult to defect such traffic in any other way.
What parameters should an affiliate marketer track in the tracker?
When working with a specific traffic source, we make a serious effort to carefully track all the parameters provided by the traffic source. Although many of these parameters may not be directly utilized to evaluate the campaign's effectiveness, I firmly believe that it is a huge advantage to track as many parameters as possible.
In our advertising campaigns, our team focuses on tracking:
CTR (ad click-through rate);

CR (conversion rate);

EPC (earnings per click);

The average cost of a confirmed lead;ROI (return on investment);

The ratio of the number of ad impressions and reach.
Is it necessary to use a tracker to track the statistics of campaigns in advertising networks, or can we get one by comparing the data that is displayed in the personal account of the affiliate program and the traffic source?
In recent years, I haven't come across an affiliate who doesn't use a tracker in their work. Even beginners manage to make use of free trial versions.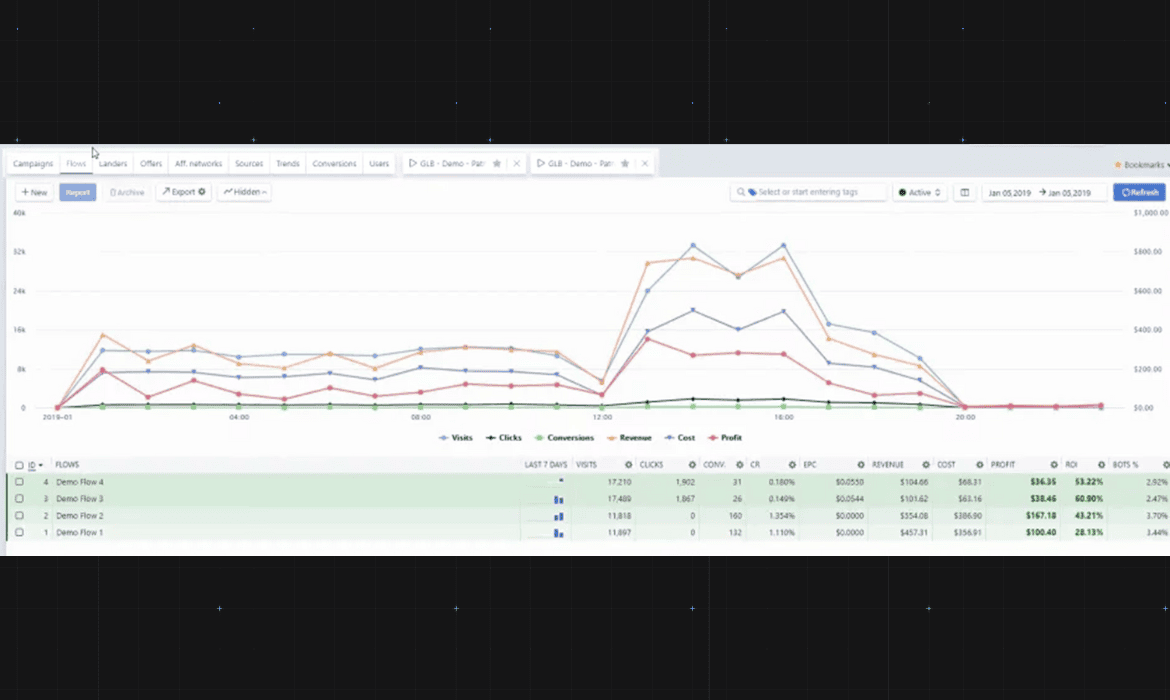 I can confidently say that this tool is crucial in affiliate marketing. Analyzing information from the traffic source is important, especially when purchasing traffic based on the CPM model where the tracker only registers clicks and not impressions. In this case, optimizing campaigns without a tracker becomes significantly more challenging.
What advice or guidance would you like to share with beginners and experienced affiliates?
I won't be saying anything groundbreaking, but I firmly believe that individuals who genuinely commit to their affiliate marketing business will find success and generate income in this industry. If someone has come across pictures of supercars and luxurious resorts posted on the social media profiles of some of the top affiliates in the industry, and assumes that affiliate marketing is simply a "get-rich-quick" scheme, they are heading down the wrong path.
Even when advertising through a fully-managed network, affiliate marketing demands constant testing of hypotheses and strategies. However, with the guidance of an experienced manager, even independent affiliates can achieve profitability. The key is to experiment and not shy away from testing. After all, those who are currently regarded as the industry's top performers also experienced significant losses while searching for profitable campaigns.
Conclusion
This interview with Phill ends right here. The MyBid team wishes you good luck in your search for profitable campaigns and high ROIs. Our experienced personal managers are always ready to help both beginners and experienced affiliates. If you have any questions, please contact us at:
Telegram: (@mybidRu and @mybidEng)
Skype: MyBidSupport
Email: [email protected]